GARDEN INFORMATION LINE
Stark County Master Gardeners operate a Garden Information Line on Tuesdays from March through October, where people can ask garden-related questions and get advice from our Master Gardener Volunteers. You can also get answers to many of your gardening questions by checking the "Helpful Links" under our Resources section.
330-832-9856
Press 2 for OSU Extension Office, ext. 3473 or 3474
Email: info@osustarkmg.org
Information Line Hours: Tuesdays 9:00 am – noon (March through October)
2017 Plant Expo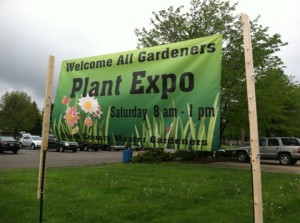 Click here for more information.
 Continuing Education Programs

(*Please note: The continuing education programs with an asterisk are open only to Master Gardener Volunteers to help them meet their continuing education requirements.)
*Cutting Edge Organic Gardening
Tuesday, May 9, 2017
Click here for more information.
*Right Plant, Right Place, Right Care
Tuesday, June 13, 2017
Click here for more information.
*Summer Stroll & Make-It/Take It Workshop
Tuesday, July 11, 2017
Stark Parks Free Gardening Programs
Reservations recommended at  www.starkparks.com or 330.409.8096.
Click here for more information.