Community Projects and Programs
Your local Master Gardener volunteers and interns are interested in facilitating public education and participation in local environmental stewardship projects, including management of urban and community trees and community gardens.
Listed below are some of the major projects and programs that Master Gardeners volunteer to help design, implement, present, and/or maintain for members of the local community.
Stark County Heirloom Seed Bank
The Stark County Main Library is providing free vegetable, flowers, herbs and grasses through it's second year of the Stark County Main Library Heirloom Seed Bank. The great efforts of the Master Gardener Volunteers who sort donated seeds, labeling and scanning of the seed envelopes has led to the success of this project.  Librarian Julie Hoffman coordinates the library portion of the seed bank providing the envelopes, labels, staffing, space and advertising.   She also arranges free gardening and cooking seminars in conjunction with the free seeds for library patrons.  In addition the library provides two seed catalogs, one which is a children's seed bank of fun things kids can grow and hopefully eat.  The Stark County Heirloom Seed Bank runs during library hours from March 2nd through mid-June.
Growing Gardens, Growing Partnerships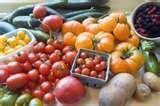 There are numerous community gardens in Stark County, providing a means for residents to grow their own food, teaching children about nature, and offering food for those in need. Each garden is unique, has its own design, and management structure and policies that support its goals.
Our Master Gardener Volunteers provide guidance to community and group gardens throughout the growing season.
They provide gardening information for the public, offer seeds that have been donated by local businesses, and schedule on-site garden visits during the growing season.
 Community Learning Gardens
The Learn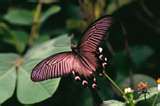 ing Gardens consist of Phenology, Butterfly and Rain gardens. All gardens are located at the Extension Office and are maintained by Master Gardener Volunteers.The OSU Extension Office is located at 2650 Richville Drive S.E., Suite 100 in Massillon, Ohio 44646 (Map).
Annual Plant Expo
Every year during May, the Master Gardeners of Stark County hold a Plant Expo at the Stark County Fairgrounds. The annual expo includes: (a) research-based gardening and agricultural information; (b) educational programs of local interest; and (c) a variety of plants offered for sale to the public.
The free event includes plants for sale, gardening seminars, and time with gardening experts. Proceeds from the sale benefit educational and community outreach programs, as well as provide trees for local Habitat for Humanity families.
Stark County Fairgrounds Entrance Garden
Beginning each Spring, Master Gardener Volunteers start the process of maintaining the garden at the Main Entrance to the Stark County Fairgrounds. Maintaining the garden provides the Stark County Fairgrounds with an attractive garden setting that visitors can enjoy.
Mint Mentors Program Introduces Gardening to Teens
The Mint Mentors Program, taught by Master Gardeners, Stephanie Wheeler and Marilynn Doll, took place on March 12, 13 & 14, 2014 at Alliance High School—GRADS program led by Debbie McKee and the Life Skills High School(Canton) GRADS program let by Pam Walton. Over three days, we helped 43 teens plant herbs for their Windowsill Herb Gardens.
Stephanie and Marilynn put this program together after Stephanie, who is also an OSU Extension Community Educator, was asked by some of her students in the GRADS program asked to learn more about growing and cooking with herbs.
The goal of the Mint Mentors program was to introduce the teens to gardening and to illustrate the health benefits of eating healthy food. By demonstrating in a small, manageable way how to grow fresh herbs in their homes, a seed was both literally and figuratively planted for them.
It was so rewarding to see the teens response to 'getting their hands dirty'. They loved replanting the small plants into their own pots to take home. One student, who had initially said he was going to give to the herbs to his mother decided to keep them for himself. Another student told Stephanie that he would be attending at least one of the free gardening classes at the library since he works in landscaping and wants to learn more about plants.
This one project illustrated to the teens a way to change their diets for the better and empowered them to make healthy improvements in their lives. For many, this was their first introduction to gardening and the first time they tasted fresh herbs.
Putting the class together was a team effort. Heather Neikirk suggested that we submit a funding proposal to the Master Gardeners. Stephanie Wheeler contagious energy and enthusiasm inspired this program. She also grew parsley & cilantro. The mint did not work out so well.
Marilynn grew the basil and wrote a booklet for the students the provided instructions as to how to plant herbs from seed or from a cutting as well as several recipes for each herb. She also prepared foods each day for the students to eat to illustrate the many ways that herbs can be used in their daily diet. They loved the peach basil muffins!
A shout-out to Master Gardener Tom Chelpka, who went the extra mile by transfer potting ALL the chive plants—he donated some of the extra plants to the MG Plant Sale. Tom personally delivered the chives. The remaining chive plants will be go to more community outreach with either the Rodman Library in June or the Young Mom's Group at the Stark Main Library in July.
Another shout-out to Ron and Barbara Huth, Master Gardeners who grew the rosemary FROM SEED! The extra plants will be donated to the Stark Fresh Community Gardeners program. We could not have done this program without your help.
Also thank you to Melinda Stewart who provided valuable information regarding growing seeds as well as some recipes.
Thank you to the Stark County Master Gardeners for funding this program. We were able to cut the original program proposal costs in half by recruiting our fellow master gardeners to grow the herbs and by having the booklets with planting instructions and recipes printed at the extension office.
So, with the MG donation and a few hours of our time using our master gardener experience, we changed a few lives. AWESOME! It does not get any better.
I could not say it better than Emerson did. ….to leave the world a bit better, whether by a healthy child, a garden patch…to know even one life has breathed easier because you have lived. This is to have succeeded.